I am linking with Sunday Post at
Caffeinated Book Reviewer.
It's Monday! What Are You Reading now at
The Book Date (at Wordpress)
.
What Are You Reading, is where we gather to share what we have read this past week and what we plan to read this week. It is a great way to network with other bloggers, see some wonderful blogs, and put new titles on your reading list.
We were back at work full days this week. Heather worked on getting caught up on bookkeeping; Staff did their jobs; and I had numerous appointments plus court work.

Last week I got a picture of Heather and the kids in the golf cart ready for their community parade.

I'll be taking Hubby to hospital tomorrow morning for heart catheterization. This should allow us to know if anything new is going on.

Our weather here continues to be hot. This week my prayers are for those in the line of Hurricane/tropical storm Barry.
I had a good week of reading but it seemed a bit slow: 1 audiobook and 1 ebook. I posted four reviews on the blog and posted my usual memes.
I visited 18 blogs again last week.
Shout Out this week to
Ramblngs of a Coffee Addicted Writer.
Billy is an author and a reader who is a huge horror fan, but loves other genres as well.
Thank you to all the nice people who visit me.
These were last week's posts:
Finished Reading:
1. Audible/Smartphone (ATBR)
A Quiet Life in the Country
A Lady Hardcastle Mystery, Book 1
By: T E Kinsey
Narrated by: Elizabeth Knowelden
Series: Lady Hardcastle Mysteries, Book 1
Length: 7 hrs and 43 mins
This is a nice, cozy historical mystery.
My review is linked above.
Source: July 2017 Audible Sale $4.95.
Click on book title for full description.
2. eBook/Kindle (eB2019/TBR)
Currently Reading:
1. eBook/Kindle (NG2019)
Tangled Web
by Gail Z. Martin
I am enjoying the paranormal aspects of this. (70%)
Source: NetGalley 2019.
Click on book title for full description.
2. Audio/Smartphone (A2019)
The Hashtag Hunt
By: Kristina Seek
Narrated by: Andrea Emmes, Tim Paige
I started this to make sure I would be ready for the tour post on Thursday. It is very cute and I am enjoying it so far. (30%)
Source: Blitz Tour through Caffeinated PR Tours to post 7/18/19.
Publisher's Summary
The only reason Lauren entered the Hashtag Hunt was for the $10,000 grand prize. She needed seed money for her startup, and it sounded easy enough: 12 hours to text 12 photos to someone called the Wizard. For hashtag number five, Lauren needs a #HottieInTheWild, and with the help of her best friend, Ivy, she finds the perfect subject.
The only reason Brenner entered Barkley's Pub was to have beers with Scott, an Army brother back in town. The reunion is interrupted when a woman is caught crouched in a dark corner, taking pictures of Brenner. Lauren explains, and though embarrassed, she accepts Scott and Brenner's offer to help with hashtag number six.
While hunting for hashtags, Lauren finds adventure and romance with her #Hottie, but she must stay focused to beat the clock and win the cash.
©2018 Kristina Seek (P)2019 The Audio Flow, LLC
3. Audio/Smartphone (ATBR)
Eye of the Needle
By: Ken Follett
Narrated by: Eric Lincoln
Length: 9 hrs and 16 mins
This is engaging but tense. (55%)
Source: 2011 Audible purchase.
Click on book title for full description.
4. eBook/Computer (NG2019)
The Fairy in the Kettle Gets Magical
by Pauline Tait
I started this and it is sweet. (30%)
Source: NetGalley 2019.
"They could remember its warm amber glow shimmering and sparkling as it danced through the air, twisting and turning as it went."
When Leona was woken early one morning, she knew something had to be wrong. But as she rushed to meet the elders, nothing could prepare her for what she was about to hear. Life in Fairy Glen was about to change...the words fairy dust were echoing in the air!
5. eBook/Kindle (NG2019)
The Library of Ever
by Zeno Alexander
This looks like a fun read.
Source: NetGalley 2019.
The Library of Ever is an instant classic for middle grade readers and booklovers everywhere—an adventure across time and space, as a young girl becomes a warrior for the forces of knowledge.
With her parents off traveling the globe, Lenora is bored, bored, bored—until she discovers a secret doorway into the ultimate library. Mazelike and reality-bending, the library contains all the universe's wisdom. Every book ever written, and every fact ever known, can be found within its walls. And Lenora becomes its newly appointed Fourth Assistant Apprentice Librarian.
She rockets to the stars, travels to a future filled with robots, and faces down a dark nothingness that wants to destroy all knowledge. To save the library, Lenora will have to test her limits and uncover secrets hidden among its shelves.
July 14, 2019 - I am still enjoying the devotions and readings with the One Year Bible plan through You Version App. I will be finishing the 7 day study,
Today's Words, Tomorrow's Harvests
, tonight. [You can check out audio of the One Year Bible Plan on the
companion commentary online
.]
I completed two books and posted four reviews. That outs me up to date on reviews.
I have been adding newer reviews to NetGalley, Goodreads, Amazon and Audible. (Eventually I will add older reviews.)
My NetGalley shelf is at 14 unread. The April titles are down to 1 so I keep making progress. [Plus I have 4 old titles (2012-13.)]
I still have four author ebook titles in queue and plan to read at least one this month.
Still many through InstaFreebie and many new author requests I haven't replied to.
Welcome to Mailbox Monday.
Mailbox Monday is a gathering place for readers to share the books that came into their house last week and explore great book blogs. This Meme started with Marcia at A Girl and Her Books (fka The Printed Page) and after a tour of hosts has returned to its
permanent home
at
Mailbox Monday
. Thanks to the ladies sharing hosting duties: Leslie of
Under My Apple Tree
, Serena of
Savvy Verse & Wit
and (yours truly).
Warning: Mailbox Monday can lead to envy, toppling TBR piles and humongous wish lists.
I received three new review titles this week through NetGalley.
I bought four audiobooks - two from Chirp and two from one credit at Audiobooks.com.
I downloaded week 12 titles from SYNC.
Seven free kindle title this week. (Note these are in my Amazon library, NOT on my Kindle until I download and transfer them.) Are your mailbox and TBR piles blooming?
I received three titles from NetGalley:
Storm Rising
by Ronie Kendig
by Molly Harper
by Rachel Fordham
NONE
Purchased
7/10/19 I discovered a new site for inexpensive audiobooks:
Chirp
Both of these titles were on my Wish List.
$3.99
It Can't Happen Here
by Sinclair Lewis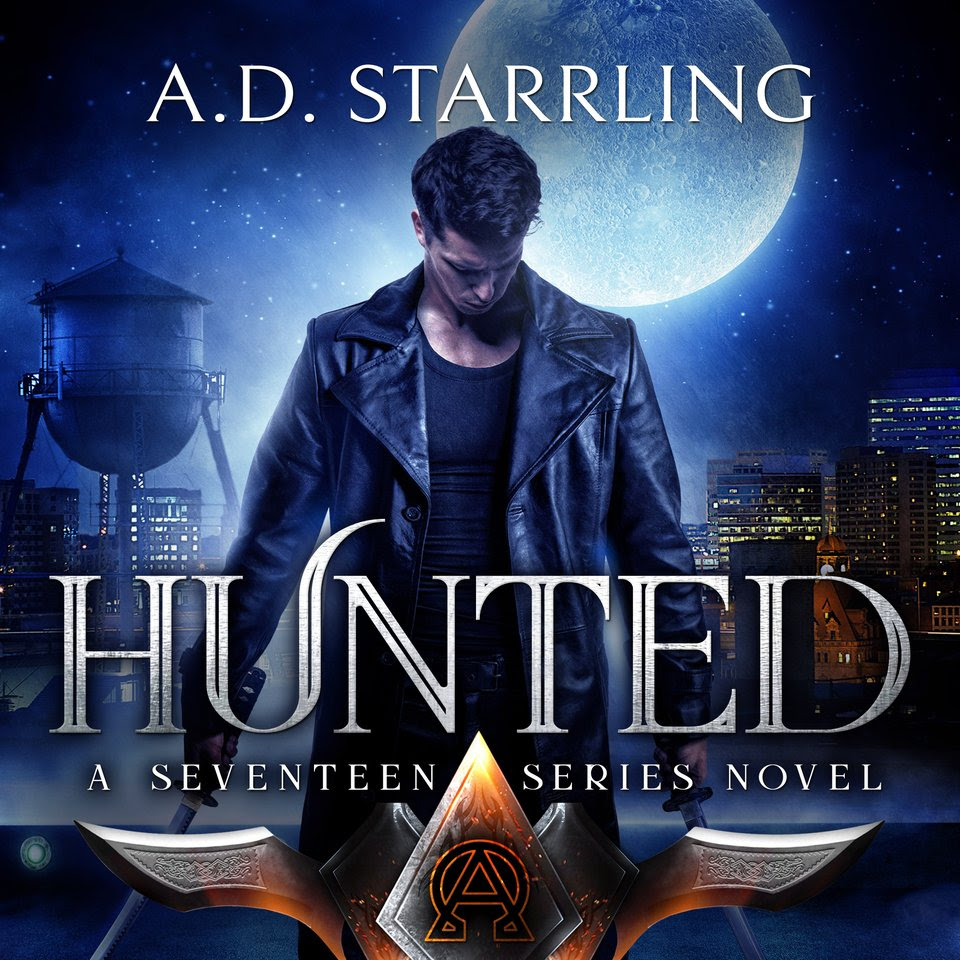 Runtime: 14:27:03
by AD Starrling
Runtime: 10:07:09
7/14/19 2 for 1 Credit at Audiobooks.com
It wasn't easy to pick two out of 19 or so titles but I decided on these.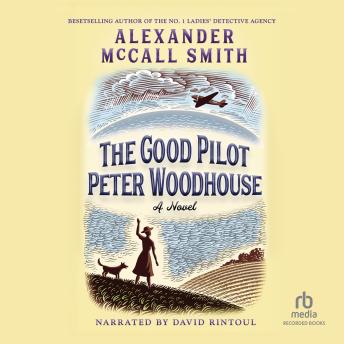 The Good Pilot Peter Woodhouse
By Alexander McCall Smith
Narrated By: David Rintoul
Duration: 6 h 29 min
By Mary Balogh
Narrated By: Rosalyn Landor
Duration: 11 h 25 min
HAS ANYONE READ EITHER OF THESE?
I get to pick one of 30 titles as July VIP at
Audiobook.com
. I'm trying to decide between these two:
The Lies of Locke Lamora by Scott Lynch
(just not sure if the language is too rough for me.
OR
Library at Mount Char by Scott Hawkins
SYNC Audio 2019
Week 12: July 11 – July 18
BECOMING KAREEM by Kareem Abdul-Jabbar, narrated by Kareem Abdul-Jabbar (Hachette Audio)
VINCENT AND THEO by Deborah Heiligman, narrated by Philip Fox (Dreamscape Media)

I added seven titles this week to my Kindle library. Titles found linked through Bookbub, Bookfun, Ereader News Today, Free Par-tay, Ignite Your Book, Inspired Reads, Pixel of Ink or Kindle ebooks.