I am linking with Sunday Post at
Caffeinated Book Reviewer.
It's Monday! What Are You Reading now at
The Book Date (at Wordpress)
?
What Are You Reading, is where we gather to share what we have read this past week and what we plan to read this week. It is a great way to network with other bloggers, see some wonderful blogs, and put new titles on your reading list.
This week seemed a little less tense although I am still working hard at my paperwork.



Hubby made me one of my favorite breakfasts today - creamed dried beef. Yum.

So for dinner we had a lighter pasta salad with feta cheese.


Our weather was again nice this week - not too hot yet. We did have a couple of storms. Nothing unusual.
May everyone continue to stay calm and healthy in these uncertain times.
I enjoyed my week of listening and reading although it continues to seem slow. I finished one ebook and one longer audiobook. I posted two reviews and my usual meme.
I visited only 14 blogs last week. I've had some training items keeping my evenings busy.
Shout Out this week to
Of Wonderland.
There are four young ladies from different European countries who share their love of reading.
Don't forget- Audible is offering free children's titles during these days at home.
Audiobooks.com is also offering free listens for children.
These were last week's posts:
Finished Reading:
1. eBook/Kindle (NG2019)
A Bad Day for Sunshine
by Darynda Jones
This is fun and intriguing.
Source: NetGalley 2019.
Click on book title for full description.
2. Audible/Smartphone (ATBR)
Pass of Fire
Destroyermen Series, Book 14
By: Taylor Anderson
Narrated by: William Dufris
Length: 19 hrs and 50 mins
Release date: 08-13-19
I enjoyed this continuation of the series even though it is full of war action.
Source: July 2019 Audible Credit.
Click on book title for full description.
Currently Reading:
1. eBook/Kindle (NG2020)
The New Husband
by D.J. Palmer
Releases April 14, 2020.
I am only about 30% in and finding this interesting.
I saw this book last year at Silver's Review and it looked like an interesting thriller.
Source: 2019 NetGalley.
Click on book title for full description.
2. Audible/Smartphone (A2020)
Into the End
By: Bonnie R. Paulson
Narrated by: David Gilmore
Length: 10 hrs and 39 mins
Release date: 12-07-12
I am looking forward to starting this tonight.
Source: I received four Audiobook Author Codes on 4/10/2020. Thank you, Bonnie Paulson!
Publisher's Summary
America's end is near.
No one knows why, but the great country is under attack.
After being weakened by countless natural disasters, America opens its airspace for aid. But instead, what is left of the devastated West Coast finds itself nearly obliterated from above. The key may belong to tests designed by a Pacific Northwest psychologist, Rachel Parker.
Rachel loses the love of her life in a house fire as they escape with their children to the nearby Rocky Mountains following the first round of air raids. In refuge, she faces her husband's best friend, Joshua, but doesn't want to face his ill-harbored feelings or her own inability to face fear.
Her sister, Brenda, escapes the fallen city, and, mistaken for Rachel, is captured. Terrified and alone, Brenda is protected by the enigmatic Daniel even while he helps keep her captive. Through torture and mind games, Brenda discovers information about her sister's work that could spin the free world into a tumultuous frenzy where the unknown is safer than reality.
©2012 Bonnie R. Paulson (P)2012 Bonnie R. Paulson
3. eBook/Kindle (NG2020)
The K Team by David Rosenfelt I enjoy the Andy Carpenter series and am pleased to try this spin-off. Released March 24, 2020. Source: NetGalley 2019. From bestselling mystery author David Rosenfelt comes a new series – a spinoff of the much beloved Andy Carpenter mysteries – about a dynamic new investigative team featuring a determined former cop and his loyal German Shepherd.

Corey Douglas and his K-9 partner, Simon Garfunkel, have recently retired from the police force. Not ready to give up the life yet, they come up with a proposal for fellow former cop, Laurie Carpenter, and her investigating partner, Marcus. Laurie and Marcus – who help out Laurie's lawyer husband Andy on cases – have been chafing to jump back into investigating on their own, so they are in.

They call themselves the K Team, in honor of Simon. Their first job as private investigators comes to them from Judge Henry Henderson, who's known as a very tough but fair judge, and they've all come up against him in court at one time or another. Though it's hard to believe, Judge Henderson is being blackmailed and extorted, and he doesn't want to involve the police--he needs the K Team to figure out why.

I'm keeping track of my Alphabet here as I finish the books. The cross-outs aren't easy to see, so I made the completed letters blue.

NETGALLEY:

A B

C

D E F G H I J K L M N O P Q

R

S T U V

W

X Y Z

AUDIO:

A

B

C D E F G

H

I

J

K L M N O P

Q

R S

T

U

V W X Y Z

April 19, 2020 - I am again enjoying the devotions and readings with the One Year Bible plan through You Version App. I considered changing but this is the reading group that is closest to my husband's reading so we can sometimes discuss the same passages.

I started a three-day study:

The Big Give.
I completed two books and posted two reviews so I remain on track.
My NetGalley shelf is now 11, plus the four titles from 2012-13 which I still hope to read this year.
I still have one carry over author ebook and two new author ebooks. I expect to pull one of these soon. I have one audiobook from an author and now I have 4 new audiobooks too (one up this week).
Still many titles through InstaFreebie and many new author requests I haven't replied to.
Welcome to Mailbox Monday.
Mailbox Monday is a gathering place for readers to share the books that came into their house last week and explore great book blogs. This Meme started with Marcia at A Girl and Her Books (fka The Printed Page) and after a tour of hosts has returned to its
permanent home
at
Mailbox Monday
. Thanks to the ladies sharing hosting duties: Leslie of
Under My Apple Tree
, Serena of
Savvy Verse & Wit
and (yours truly).
Warning: Mailbox Monday can lead to envy, toppling TBR piles and humongous wish lists.
I didn't pick up any review titles this week although I have emails to check out.
I was eying a title at Chrip and a free one popped up. I also selected my second March Audible credit.
I only added one free kindle titles this week. (Note these are in my Amazon library, NOT on my Kindle until I download and transfer them.) Are your mailbox and TBR piles blooming?
NONE
NONE
Purchased
4/13/2020 Chirp for $.99 (hard to resist at that price).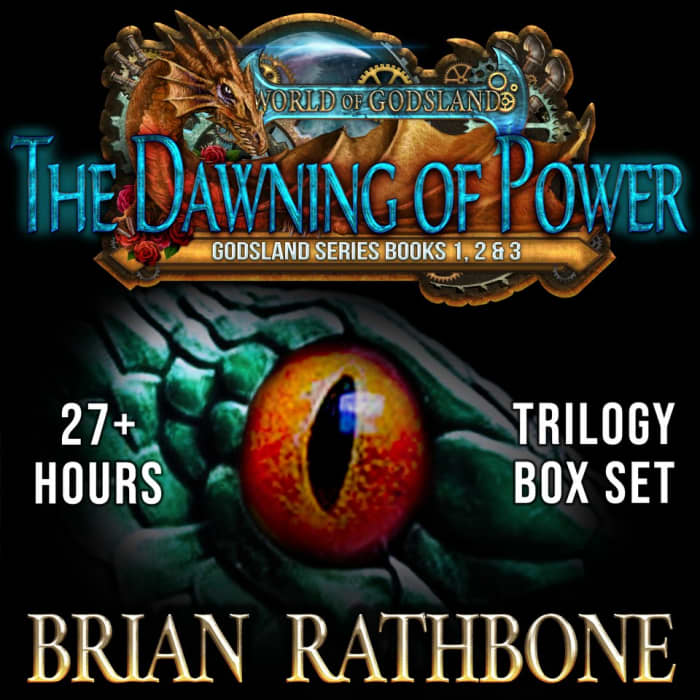 The Dawning of Power
Written by Brian Rathbone
Narrated by Chris Snelgrove
4/13/2020 Audible March Credit
Smoke Bitten
A Mercy Thompson Novel, Book 12
By: Patricia Briggs
Narrated by: Lorelei King
Length: 10 hrs and 9 mins
Release date: 03-17-20
This is a favorite series!
Free Kindle which I saw at An Imperfect Christian Mom. Thanks Cheryl.
School For Spirits: A Dead Girl and a Samurai (Spirit School Book 1)
by Aron Lewes
4/18/2020 Free at Chirp.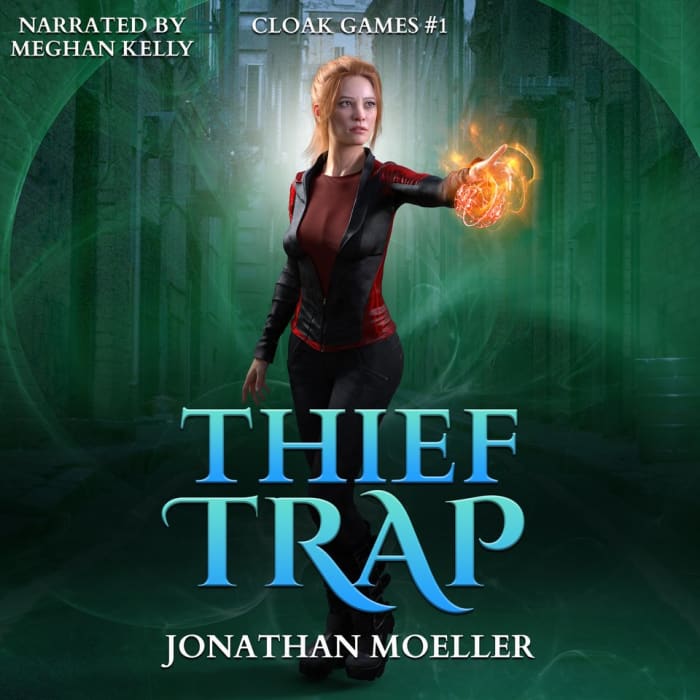 Cloak Games: Thief Trap
Written by Jonathan Moeller
Narrated by Meghan Kelly
I only added one free Kindle titles to my Kindle library. Free titles often found at Bookbub, Bookfun, Ereader News Today, Free Par-tay, Ignite Your Book, Inspired Reads, Pixel of Ink or Kindle ebooks.