I am linking with Sunday Post at
Caffeinated Book Reviewer.
It's Monday! What Are You Reading now at
The Book Date (at Wordpress)
?
What Are You Reading, is where we gather to share what we have read this past week and what we plan to read this week. It is a great way to network with other bloggers, see some wonderful blogs, and put new titles on your reading list.
The week was busy and went by quickly.
Friday night we had a good night at church for the marriage program. Hubby and I realized that we never had to seek sought marriage counseling over our 34 years. :-)


Is he adorable looking or what? Looks like a puppy but he is 9 years old.

We had ups and downs again in temperatures with a drop one day from 75 to 40.
I had another good week of reading and listening. I finished three audiobooks, and two ebooks. I posted four reviews and my usual memes.
I visited 19 blogs last week.
Shout Out this week to
Just Me Mrs D.
Mrs D's blog is about: "Books, loom knitting and snippets of my life."
Thank you to all the nice people who visit me.
These were last week's posts:
Finished Reading:
1. Audible/Smartphone (ATBR)
Unleashed
Andy Carpenter, Book 11
By: David Rosenfelt
Narrated by: Grover Gardner
Length: 6 hrs and 47 mins
Release date: 07-23-13
This is a fun series I like to revisit regularly.
Source: November 2019 Audible Purchase $10.99
Review Linked above.
2. eBook/Kindle (NG2019)
Reimagining Mr. Right
by Wynter Daniels
This is a fun romance with a touch of magic.
Source: NetGalley 2019.
Click on book title for full description.
3. eBook/Kindle (AuthorTBR)
4. Audible/Smartphone (ATBR)
Trail of Lightning
By: Rebecca Roanhorse
Narrated by: Tanis Parenteau
Length: 8 hrs and 58 mins
Release date: 08-07-18
This is an entertaining fantasy with a female protagonist.
Source: 2/2/2019 Audible Daily Deal $2.95
Publisher's Summary
The sudden rising waters of a climate apocalypse have destroyed most of the planet…yet out of these waters, Dinétah, a former Navajo reservation, has been miraculously reborn. Listen along as Tanis Parenteau's impeccable narration, capturing the rhythms of Navajo speech, fully envelopes you into the Sixth World.
When Dinétah needs help finding a missing girl, Maggie - a monster hunter and supernatural killer - is its last, best hope. Trail of Lightning follows our heroine as she walks the land alongside gods, heroes of legend, and monsters alike. Reluctantly, she enlists the aid of an unconventional medicine man, and together they travel Dinétah, unraveling clues from ancient legends and trading favors with tricksters. As Maggie discovers the truth behind the killings, she will have to confront her past if she wants to survive - for what she uncovers about the monster she is sent to find is much more terrifying than anything she could imagine.
©2018 Rebecca Roanhorse (P)2018 Audible, Inc.
5. Audible/Smartphone (ATBR)
Jukebox Joyride
By: Jacob Stein, Jason Rabinowitz, The Pop Ups
Narrated by: Jason Rabinowitz, Jacob Stein, Cara Samantha, Susan Bennett, Noel MacNeal, Carly Ciarrocchi
Length: 3 hrs and 31 mins
Release date: 06-06-19
This is a very fun story with music as a plus.
Source: June 2019 free Audible Original.
About This Audible Original
If you could go back in time to witness any concert from all of history, what would it be? Jimi Hendrix at Woodstock? Mozart in the Salzburg court? The Beatles' rooftop farewell?
Jukebox Joyride follows 12-year-old twins, Jules and George, on a wild adventure through time. Their Uncle Bob, a renowned ethnomusicologist (he studies music!), has discovered the secret to time travel, and is having a ball joyriding through history checking out the best concerts ever...but something's gone wrong! A sinister force has been unleased, someone is chasing after Uncle Bob, and the fate of all music hangs in the balance!
Now, it's up to Jules and George to find their uncle before their new rival does! It's a musical escapade that brings the twins from the birth of jazz in New Orleans, to a performance by an 11-year-old Mozart in Vienna, all while trying to make it back to the present day to pass their history test!
Featuring original songs and historical settings, this Audible Original is sure to captivate the entire household. Jukebox Joyride is a swashbuckling adventure that will get kids excited about history and making their own music.
©2018 Audible Originals, LLC (P)2019 Audible Originals, LLC.
Currently Reading:
1. eBook/Kindle (NG2019)
The Woman in the Veil
by Laura Joh Rowland
At 15% I am nicely engaged in this Victorian mystery.
Source: NetGalley 2019.
Award-winning author Laura Joh Rowland is back with the fourth in her critically acclaimed Victorian mysteries where the case of a mutilated "Sleeping Beauty" washes ashore in London.
London, June 1890.
Sarah Bain and her friends Lord Hugh Staunton and Mick O'Reilly are crime scene photographers for the Daily World newspaper. After solving a sensational murder, they're under pressure to deliver another big story. On a foggy summer night, they're called to the bank of the river Thames. The murder victim is an unidentified woman whose face has been slashed. But as Sarah takes photographs, she discovers that the woman is still alive.
The case of "Sleeping Beauty" becomes a public sensation, and three parties quickly come forward to identify her: a rich, sinister artist who claims she's his wife; a mother and her two daughters who co-own a nursing home and claim she's their stepdaughter/sister; and a precocious little girl who claims Sleeping Beauty is her mother. Which party is Sleeping Beauty's rightful kin? Is someone among them her would-be killer?
Then Sleeping Beauty awakens--with a severe case of amnesia. She's forgotten her name and everything else about herself. But she recognizes one of the people who've claimed her. Sarah is delighted to reunite a family and send Sleeping Beauty home--until one of the claimants is murdered. Suddenly, Sarah, her motley crew of friends, and her fiancé Detective Sergeant Barrett are on the wrong side of the law. Now they must identify the killer before they find themselves headed for the gallows.
2. Audio/Smartphone (ATBR)
Evil Eye
By: Madhuri Shekar
Narrated by: Nick Choksi, Harsh Nayaar, Annapurna Sriram, Bernard White, Rita Wolf
Length: 1 hr and 38 mins
Release date: 05-02-19
I am fitting one more short audio into February before I go to a long one.
Source May 2019 Free Audible Original.
About This Audible Original
Usha is convinced that the Evil Eye, a curse that brings continuous misfortune, was cast upon her daughter, Pallavi, in the womb. What else could have possibly left her driven, career-oriented daughter edging closer and closer to 30 without a prospective husband? Determined to set Pallavi on the right path, Usha arranges date after date with potential suitors—but after yet another setup fails, it seems her efforts are proving fruitless. But in an unexpected turn of events, Pallavi becomes her own matchmaker when she meets—and quickly falls for—Sandeep, a young Indian-American entrepreneur. And though she expects her mother will be elated with her finally finding a man, Pallavi is distraught and confused to find her mother growing increasingly suspicious of Sandeep's motives…and his true identity.
Told through a series of phone calls and voicemails, this Audible Original penned by award-winning rising star playwright Madhuri Shekar transitions seamlessly from a light-hearted family dramedy to an unexpectedly supernatural thriller. With an endearing cast of well-rounded characters, sharp, natural dialogue, and a shocking edge-of-your-seat climax, Evil Eye is a can't-miss tale about cultural miscommunications, family secrets, and the lingering echoes of trauma.
Playwright Madhuri Shekar was awarded a commission through the Audible Emerging Playwrights Fund, an initiative dedicated to developing innovative original plays driven by language and voice. As an Audible commissioned playwright, he received funding and creative support to develop Evil Eye.
Please note: This audio contains strong language, distressing situations, and descriptions of abuse and violence that some listeners may find upsetting. Discretion is advised.
©2019 AO Media (P)2019 Audible Originals, LLC.
3. Audio/Smartphone (ATBR)
Koban: Rise of the Kobani Koban, Volume 3 By: Stephen W. Bennett Narrated by: Eric Michael Summerer Length: 28 hrs and 14 mins Release date: 10-12-14 This is a long story in a series I like. This should carry me into March. Source 2019 January Audible Credit Picks.

Publisher's Summary

The Kobani use captured Krall ships to return to Human Space. They seek expert training for their genetically modified fighters, modern weapons and new medical technology. There's a possible block to this help in the form of death penalty laws of the Planetary Union, prohibiting gene modifications of humans. A holdover from the Gene War, which nearly extinguished humanity. A perilous descent through a war-torn planet's space defenses is a first step. A Krall ship and its heavily armed crew have to be destroyed on the ground, while a watching hostile Special Ops force decides if the Kobani should be trusted, or killed as Krall collaborators. Fighting their way between a rock and a hard place, they prove they are a match for the Krall. Exploration at home reveals startling alien neighbors, and a habitable world next door. A remarkable genetic discovery there will forever alter the Kobani. Winning allies, Captain Mirikami forges a bold and dangerous plan, to strike deep into the heart of Krall territory. A place the enemy is confident that puny "animals" can't reach, let alone attack. Simultaneous Kobani raids damage Krall war manufacturing, buying time for humanity. However, the Krall have a deadly ancient weapon that none expected. Retaliatory escalation of the war has been triggered, and if it doesn't go as the Krall plan, entire planets and their populations could be shattered. Read Book 1 (Koban), and Book 2 (Koban: The Mark of Koban). Book 4 (Koban: Shattered Worlds) is coming soon.

©2013 Stephen W Bennett (P)2014 Stephen W Bennett.

I'm keeping track of my Alphabet here as I finish the books. The cross-outs aren't easy to see, so I made the completed letters blue.

NETGALLEY:

A B C D E F G H I J K L M N O P Q

R

S T U V

W

X Y Z

AUDIO:

A

B

C D E F G

H

I

J

K L M N O P Q R S

T

U

V W X Y Z

February 23, 2020 - I am again enjoying the devotions and readings with the One Year Bible plan through You Version App. I considered changing but this is the reading group that is closest to my husband's reading so we can sometimes discuss the same passages.

I finished the very good 21-day plan:

Rooted

. Now I am doing a short 3-day plan titled

Choose How to Live.
I completed five books and posted four reviews which keeps me up to date.
My NetGalley shelf is at 16, plus the four titles from 2012-13 which I still hope to read this year.
I have one author title left from 2019. And one new audio.
Still many titles through InstaFreebie and many new author requests I haven't replied to.
Welcome to Mailbox Monday.
Mailbox Monday is a gathering place for readers to share the books that came into their house last week and explore great book blogs. This Meme started with Marcia at A Girl and Her Books (fka The Printed Page) and after a tour of hosts has returned to its
permanent home
at
Mailbox Monday
. Thanks to the ladies sharing hosting duties: Leslie of
Under My Apple Tree
, Serena of
Savvy Verse & Wit
and (yours truly).
Warning: Mailbox Monday can lead to envy, toppling TBR piles and humongous wish lists.
I didn't pick up any new review titles.
I picked out my free Audiobooks.com VIP selection for February.
I also picked up three Chirp titles at $.99 each.
Then, after resisting daily deals all week, I finally picked one today.
I purchased one Kindle at $.99.
I added 13 free kindle titles this week. (Note these are in my Amazon library, NOT on my Kindle until I download and transfer them.) Are your mailbox and TBR piles blooming?
NONE
NONE
Purchased
I picked up several Chirp deals at $.99 each:
2/17/2020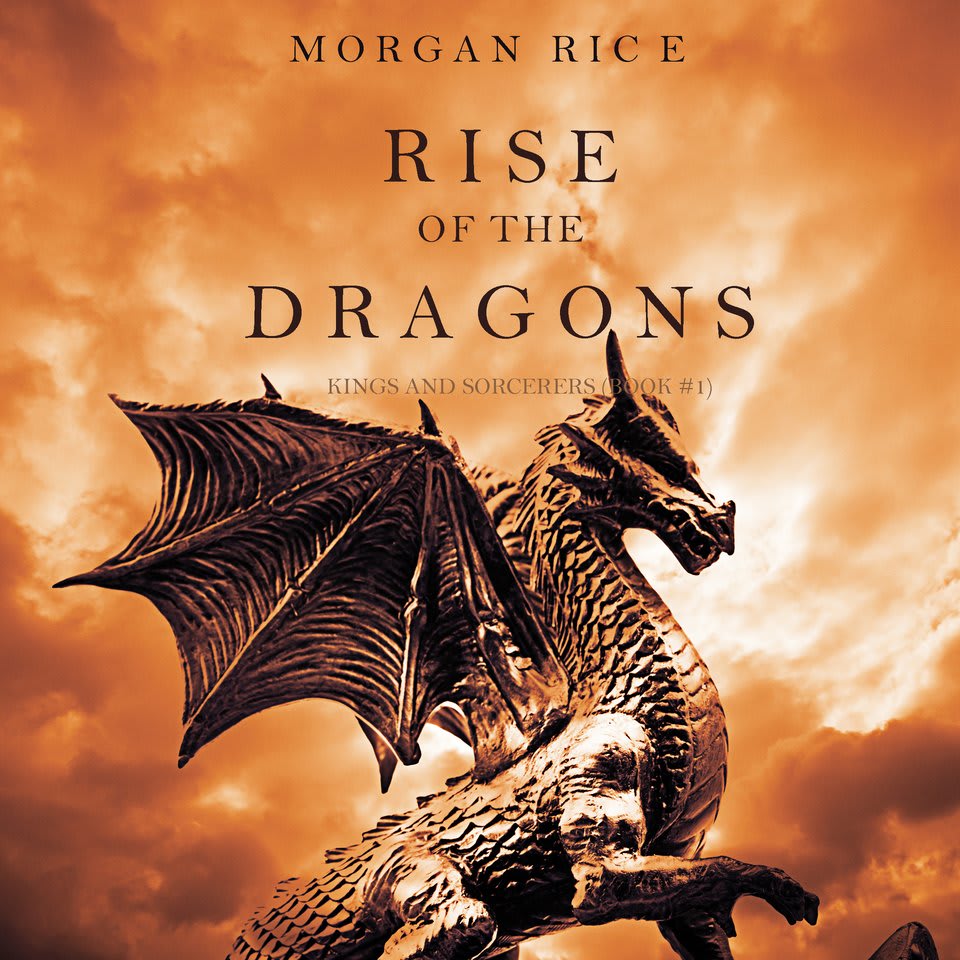 Rise of the Dragons (Kings and Sorcerers–Book 1)
Written by Morgan Rice
Narrated by Wayne Farrell
Release Date: March 25, 2015
Publisher: Lukeman Literary Management
Run time: 8 hours and 20 minutes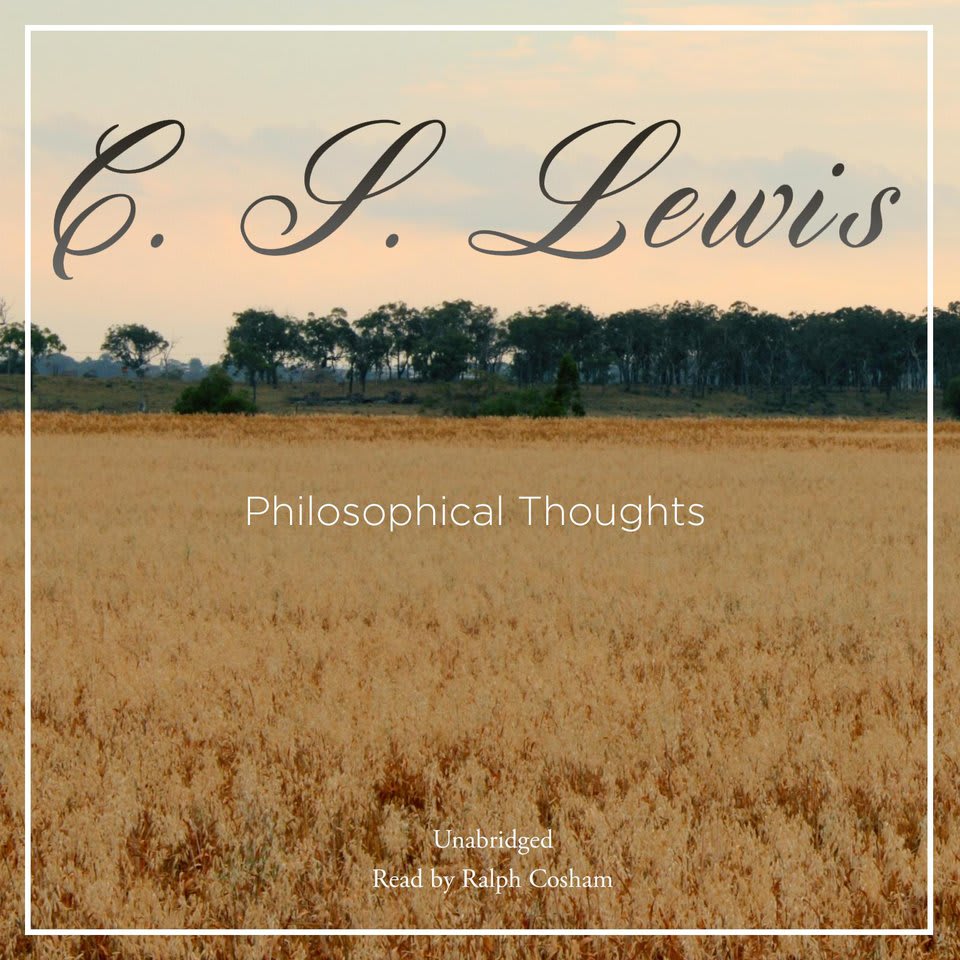 Philosophical Thoughts
by C. S. Lewis
Narrated by: Ralph Cosham
Release Date: November 15, 2013
Publisher: Blackstone Audio
Run time: 2 hours and 49 minutes
2/22/2020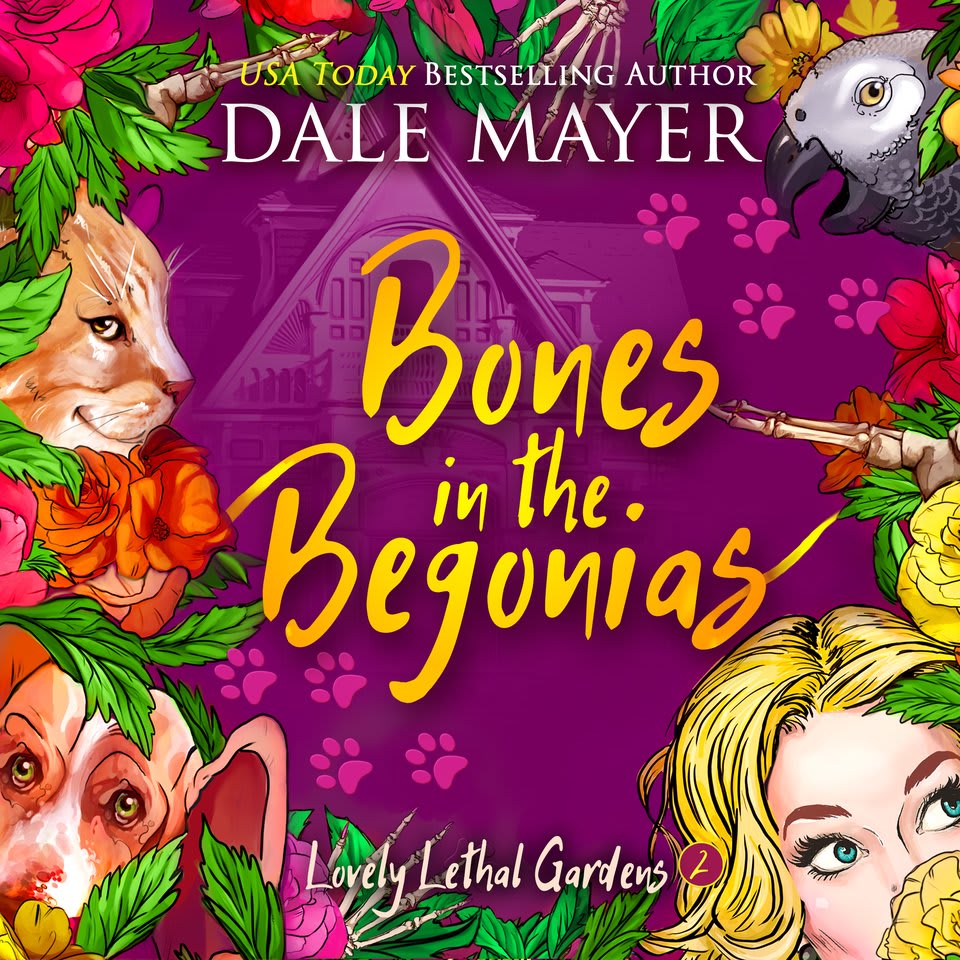 Bones in the Begonias
Written by Dale Mayer
Narrated by Vanessa Moyen
Release Date: May 23, 2019
Publisher: Valley Publishing Ltd.
Run time: 6 hours and 52 minutes
2/19/2020 Kindle Purchase for $.99.
The Resistance (The Uncloaked Trilogy--An American Dystopia Book 1)
by J. Rodes
This is a dystopian I have been eyeing on Audible. I thought I'd try book 1 for $.99.
2/23/2020 Audible Daily Deal $4.95
Earthcore
By: Scott Sigler
Narrated by: Ray Porter
Length: 20 hrs and 16 mins
Unabridged Audiobook
Release date: 05-30-17
2/22/2020 VIP Free pick at Audiobooks.com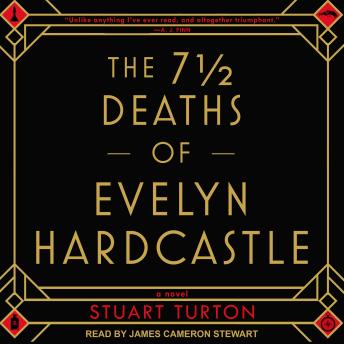 7 ½ Deaths of Evelyn Hardcastle
Written By: Stuart Turton
Narrated By: James Cameron Stewart
Publisher: Tantor Media
Date: September 2018
Duration: 17 hours 6 minutes
This mystery with time loop sounds interesting to me.
I added 13 free Kindle titles to my Kindle library. Titles found linked through Bookbub, Bookfun, Ereader News Today, Free Par-tay, Ignite Your Book, Inspired Reads, Pixel of Ink or Kindle ebooks.