I am linking with Sunday Post at
Caffeinated Book Reviewer.
It's Monday! What Are You Reading now at
The Book Date (at Wordpress)
?
What Are You Reading, is where we gather to share what we have read this past week and what we plan to read this week. It is a great way to network with other bloggers, see some wonderful blogs, and put new titles on your reading list.
Hubby is improving except for headaches.
I had a very busy week traveling two days to cover hearings and a third day locally.



These are specially decorated strawberries a friend made and I took home to hubby. He had the 12th before I took the picture.
I shared them on Saturday with Ladies Book Club. Yum! :-)

We had ups and downs again in temperatures and we had rain several days. Today was 53-54 most of the day but chill cold due to rain.
I had a good week of reading and listening. I finished two audiobooks, one ebook cozy and one picture book. I posted three reviews and my usual memes.
I visited 18 blogs last week.
Shout Out this week to
We Are Bookish
.
This is a blog by NetGalley. The link goes to a fun article about Valentines for bookworms.
Thank you to all the nice people who visit me.
These were last week's posts:
Finished Reading:
1. eBook/Kindle (NG2019)
Winter Takes All
by ML Erdahl
This is an easy, fun cozy mystery.
Source: NetGalley 2019.
My review is linked above..
2. Audible/Smartphone (A2020 for LBC)
The Paradigm
The Ancient Blueprint That Holds the Mystery of Our Times
By: Jonathan Cahn
Narrated by: Paul Michael
Length: 9 hrs and 20 mins
Release date: 11-06-17
Wow - This is more striking than even I expected!
All of us in Ladies Book Club were rather stunned by this book.
Source: 2/1/2020 Audible Credit Purchased for Ladies Book Club.
Click on book title for full description.
3. Audio/Smartphone (ATBR)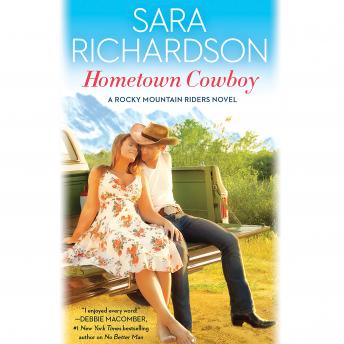 Hometown Cowboy, Rocky Mountain Riders, Book 1
Written By: Sara Richardson
Narrated By: Laurie Winkel
Publisher: Hachette Book Group USA
Date: January 2018
Duration: 9 hours 22 minutes
This is a nice, sweet and sexy romance.
Source: 8/9/18 Two for One Credit Audiobooks.com.
Click on book title for full description.
4. eBook/Kindle (NG2020)
The Gift of Gerbert's Feathers
by Meaghann Weaver, Lori Wiener
Releasing 04 Feb 2020
This is beautifully touching.
Source: NetGalley 2019-20 (Selected in December but received 2020.)
Gerbert the gosling is strong and brave and has fun times with his family and friends but knows that, one day soon, he won't be able to keep up with them anymore. As Gerbert prepares for his final migration, he finds a way to show his flock that he will always be with them. Includes a one-page Note to Readers and an online Note with additional information useful for parents, caregivers, grandparents, siblings, and teachers.
Currently Reading:
1. eBook/Kindle (NG2019)
Reimagining Mr. Right
by Wynter Daniels
This is a fun romance with a touch of magic.
I am at 85%.
Source: NetGalley 2019.
Click on book title for full description.
2. Audible/Smartphone (ATBR)
Unleashed
Andy Carpenter, Book 11
By: David Rosenfelt
Narrated by: Grover Gardner
Length: 6 hrs and 47 mins
Release date: 07-23-13
This is a fun series I like to revisit regularly.
Source: November 2019 Audible Purchase $10.99
Publisher's Summary
Audie Award Winner, Mystery, 2014
Andy Carpenter's accountant, Sam Willis, receives a surprise call from Barry Price, a friend he hasn't spoken to in years. Barry needs Sam's financial acumen and Andy's legal expertise. But when Sam almost runs over an injured dog on the way to Barry's house, he can't drive off without waiting for help. By then, Barry's taken off on a private airplane headed to who-knows-where. Soon after they learn that Barry's plane has crashed, and they come to the terrifying realization that Sam was also supposed to have been killed on that plane. Barry was in far more serious trouble than either of them knew, and for Sam and Andy, the trouble is only beginning.
©2013 Tara Productions, Inc. (P)2013 Listen & Live Audio, Inc.
3. eBook/Kindle (AuthorTBR)
Accidental Activist: Justice for the Groveland Four by Josh Venkataraman and Barbara Venkataraman This interests me as an Attorney. Source: December 2019 received from the Authors.

This book will take you through my incredible four year quest for justice for The Groveland Four and teach you how to pursue your own causes, whatever they may be. It is a primer for positive action, a journey through Florida's past as well as its future. Some of the things you will learn: everything takes more time than you think, nothing ever goes according to plan, help can come from unexpected places, time is on your side, everyone is connected to everyone else, you can reach your tipping point for success and not even realize it, your goals can change along the way, and flexibility is key. Let's get started, shall we?

***Proceeds from the sale of this book will be used to establish "The Charles Greenlee Memorial Scholarship" to benefit a child with an incarcerated parent.

I hope I'll get to start another audio and ebook but we'll pick when I get there.

I'm going to keep track of my Alphabet here. The cross-outs aren't easy to see, so I made the completed letters blue.

NETGALLEY:

A B C D E F G H I J K L M N O P Q R S T U V

W

X Y Z

AUDIO:

A

B

C D E F G

H

I J K L M N O P Q R S T U V W X Y Z

February 15, 2020 - I am again enjoying the devotions and readings with the One Year Bible plan through You Version App. I considered changing but this is the reading group that is closest to my husband's reading so we can sometimes discuss the same passages.

I am on day 19 of a 21-day plan:

Rooted

. I am enjoying this study.
I completed four books and posted three reviews which keeps me up to date.
My NetGalley shelf is at 17 (I must have miscounted last week), plus the four titles from 2012-13 which are now planned for 2020.
(I have 22 NetGalley titles toward Alphabet letters.)
I have one author title left from 2019. And one new audio.
Still many titles through InstaFreebie and many new author requests I haven't replied to.
Welcome to Mailbox Monday.
Mailbox Monday is a gathering place for readers to share the books that came into their house last week and explore great book blogs. This Meme started with Marcia at A Girl and Her Books (fka The Printed Page) and after a tour of hosts has returned to its
permanent home
at
Mailbox Monday
. Thanks to the ladies sharing hosting duties: Leslie of
Under My Apple Tree
, Serena of
Savvy Verse & Wit
and (yours truly).
Warning: Mailbox Monday can lead to envy, toppling TBR piles and humongous wish lists.
I received one new audio for review.
I picked up a one free Audible and two for one Credit sale at Audible with my second January credit.
I added 16 free kindle titles this week. (Note these are in my Amazon library, NOT on my Kindle until I download and transfer them.) Are your mailbox and TBR piles blooming?
2/13/2020 Author Code for Audible review title:
Actualized
The Configured Trilogy, Book 3
By: Jenetta Penner
Narrated by: Brittany Goodwin
Length: 7 hrs and 18 mins
Release date: 12-17-19
NONE
Purchased
2/15/2020 Two for One Credit Sale at Audible:
Cast Under an Alien Sun
Destiny's Crucible, Book 1
By: Olan Thorensen
Narrated by: Jonathan Davis
Length: 15 hrs and 44 mins
Release date: 05-30-17
This has been on my Wish list.
Beautiful
By: Juliet Marillier
Narrated by: Gemma Dawson
Length: 7 hrs and 18 mins
Release date: 05-30-19
I like this author for fantasy.
2/10/2020 Extra Free Audible Original.
Break Shot: My First 21 Years
An Audio Memoir
By: James Taylor
Narrated by: James Taylor
Length: 1 hr and 33 mins
Release date: 01-31-20
Serena at Savvy Verse and Wit reminded me this was available as extra book.
I added 16 free Kindle titles to my Kindle library. Titles found linked through Bookbub, Bookfun, Ereader News Today, Free Par-tay, Ignite Your Book, Inspired Reads, Pixel of Ink or Kindle ebooks.