I am linking with Sunday Post at
Caffeinated Book Reviewer.
It's Monday! What Are You Reading now at
The Book Date (at Wordpress)
?
What Are You Reading, is where we gather to share what we have read this past week and what we plan to read this week. It is a great way to network with other bloggers, see some wonderful blogs, and put new titles on your reading list.
We had a lovely weekend on a cruise with the children and grandchildren. I'll have to get some pictures from the kids to post.

This is one of the few that I took:

I just love these cabin towel animals!

Our mornings are lovely and this week we are only supposed to have one day over 80. That will be nice.
I had a good week of reading/listening. I finished five ebooks by last Sunday for Fraterfest in addition to the two audios listed last Sunday. I finished another two ebooks and one more audiobook for a total of TEN for FraterFest, plus one additional audiobook this week. I posted five reviews on the blog and did one at Goodreads. Plus I posted my usual memes.
I visited 22 blogs last week.
Shout Out this week to
Ink Votary.
Vi is not only an avid book reader and blogger but a painter too.
Thank you to all the nice people who visit me.
These were last week's posts:
Finished Reading:
I completed these TEN TBR titles for FRATERFEST 2019. I will link to my reviews, Goodreads review or the Audible or Goodreads link.
Dark Reality-A Horror Tale
by Billie Sue Mosiman (2012)
Zombie Betrayal
by Robert DeCoteau (2011)
Jupiter's Revenge: An Amber Cook Sequel
(The Horror Diaries Vol.18) by Heather Beck (2018)
Turned at Dark: A Bonus Shadow Falls Short Story
by C.C. Hunter (2011) My rating 4.0.
ATBR -
The Monster Men
by Edgar Rice Burroughs (December 2018) My rating 4.0 - Review linked above.
Investing Isobella: A Sci-Fi Horror
by Jason Werbeloff (2018)
ATBR-
Lullaby
by Jonathan Maberry (Oct 2018 Free Audible)
Awaken: A Horror Short Story
by Zach Bohannon (2018)
Fated Hearts (A Paranormal Romance Novella)
by Patricia Mason (2012)
ATBR-
Crackanory Too Cracked for TV
(Free Sept 2019)
11. Audio/Smartphone (ATBR)
Alien: Out of the Shadows
An Audible Original Drama
By: Tim Lebbon, Dirk Maggs
Narrated by: Rutger Hauer, Corey Johnson, Matthew Lewis, Kathryn Drysdale, Laurel Lefkow, Andrea Deck, Mac McDonald.
Series: Audible Original, Alien, Book 1, Alien, Book 3
Length: 4 hrs and 28 mins
This is a good dramatization and made me want to see the movies again. I started this for Fraterfest but didn't finish it by 10/15. It is another TBR.
Source: 2016 Audible Original.
About This Audible Original
In space, no one can hear you scream. In this gripping Audible Original performance, Ellen Ripley, the last human survivor of the salvage ship Nostromo, once again takes on the relentless Xenomorphs: vicious, intelligent extra-terrestrials notorious for tearing humans apart. When her lifeboat Narcissus locks onto the mining ship Marion, she awakes from hypersleep to a nightmare: the dreaded creatures are lurking on board, ominously prowling a sealed-off shuttle after slaughtering the crew. When one of the merciless beasts escapes the hold, acting Captain Chris "Hoop" Hooper and his team are faced with an unimaginable horror—and Ripley just may be the crew's only hope.
An ensemble cast, featuring film icon Rutger Hauer and Harry Potter's Matthew Lewis, commands this unforgettable performance, punctuated by immersive sound design from audio master and fan favorite Dirk Maggs. Awarded the 2017 Audie for Excellence in Production, the result is terrifying–and utterly pause-resistant.
©2016 20th Century Fox (P)2016 Audible, Ltd.
Currently Reading:
1. Audio/Smartphone (ATBR)
The Phantom of the Opera
By: Gaston Leroux
Narrated by: Ralph Cosham
Length: 7 hrs and 35 mins
Release date: 12-06-04
Another TBR title that fits October.
I'm having a little trouble getting into it.
Source: 12/16 Daily Deal $.99 for me since I already had the Kindle version.
Publisher's Summary
The story begins with an investigation into some strange reports of an "opera ghost", legendary for making the great Paris opera performers ill-at-ease when they sit alone in their dressing rooms. Some allege to have seen the ghost in evening clothes moving about in the shadows. Nothing is done, however, until the disappearance of Christine during her triumphant performance. With an increasing pattern of fear and violence, The Phantom of the Opera begins to strike, but always with a beautiful young performer at the center of his deadly desires.
(P)2004 Blackstone Audiobooks
2. eBook/Kindle (NG2019)
The Bakeshop at Pumpkin and Spice
by Donna Kauffman; Kate Angell; Allyson Charles
I totally enjoyed the strong romance in the first story and I'm looking forward to the other two.
I saw this at Bookfan and was pulled in.
Source: 2019 NetGalley.
Every autumn, Moonbright, Maine, is the picture of charm with its piles of crisp leaves, flickering jack-o'-lanterns … and a touch of the sweetest kind of enchantment.
Witches, goblins, the occasional ghost—they're all sure to be spotted at the annual Halloween parade, where adults and children alike dress in costume to celebrate Moonbright's favorite holiday. And no place has more seasonal spirit than Bellaluna's Bakeshop, a family business steeped in traditional recipes, welcoming warmth—and, legend has it, truly spellbinding, heart-melting treats …
Between good-natured Halloween tricks, frothy pumpkin lattes, and some very special baked goods, for three Moonbright residents looking for love—whether they know it or not—the spookiest thing will be how magical romance can suddenly be …
3. Audio CD/Car (A2019)
The End of America?: Bible Prophecy and a Country in Crisis
by Jeff Kinley
Tom Parks (Narrator)
I am engaged by this.
I will finish it in the next couple of days.
Discussion at Ladies Book Club was delayed as our meeting was postponed.
Source: Print books for book club; I picked up the Audio CD for about $7.00 ($1.64 plus 5.46 shipping).
Click on book title for full description.
4. eBook/Kindle (NG2019)
May It Be So Forty Days with the Lord's Prayer
by Justin McRoberts; Scott Erickson
There are some wonderful quotes in this.
I am doing the 40 days so I expect to finish the first week of November.
Source: 2019 NetGalley.
Click on book title for full description.
I made good progress with the TBR thanks to Fraterfest. Now I just need to read/listen to 14 titles in 10 weeks.
I'm continuing to pick titles from my list of TBR audiobooks under 10 hours.
October 20, 2019 - I am still enjoying the devotions and readings with the One Year Bible plan through You Version App. I didn't do another study but continue to spend time on May it Be So. [You can check out audio of the One Year Bible Plan on the
companion commentary online
.]
I completed eleven books and six reviews. I have nine reviews to cover all the short stories I read for Fraterfest.
I have been adding newer reviews to NetGalley, Goodreads, Amazon, and Audible. (Eventually, I will add older reviews.)
No change to author queue again this week.
My NetGalley shelf is now at 6 unread. I was going to wait till I added more reviews to see if I could get to 95%. But I decided 94% is good and I will start to request some Christmas titles this week.
I am still working on titles I received in July. [Plus I have 4 old titles (2012-13.)]
I have three author ebook titles left in queue. I plan to start these in the next two weeks.
Still many titles through InstaFreebie and many new author requests I haven't replied to.
Welcome to Mailbox Monday.
Mailbox Monday is a gathering place for readers to share the books that came into their house last week and explore great book blogs. This Meme started with Marcia at A Girl and Her Books (fka The Printed Page) and after a tour of hosts has returned to its
permanent home
at
Mailbox Monday
. Thanks to the ladies sharing hosting duties: Leslie of
Under My Apple Tree
, Serena of
Savvy Verse & Wit
and (yours truly).
Warning: Mailbox Monday can lead to envy, toppling TBR piles and humongous wish lists.
One new review title.
Three audios - One free at Christianaudio,com, one free at Audiobooks.com and one credit purchae at Audible.
28 free kindle titles this week. (Note these are in my Amazon library, NOT on my Kindle until I download and transfer them.) Are your mailbox and TBR piles blooming?
Recieved from Pulbishing Push
early in October but I forgot to addit to the post.
Where Are You Moosehead? (Rosie Bears Adventures)
by Andy Stonehouse
This sounds like a cute story for children.
NONE
Purchased
10/16/19 September 2019 Audible Credit
The Righteous Mind
Why Good People Are Divided by Politics and Religion
By: Jonathan Haidt
Narrated by: Jonathan Haidt
Length: 11 hrs and 1 min
Release date: 07-23-12
I really would like to understand how the other side thinks and approaches political and religious issues.
Part of me wants to listen to this right away and another part is thinking it woud be a great First Read for 2020.
10/16/19 Audiobook.com VIP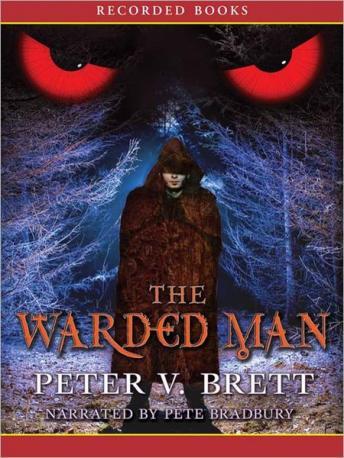 The Warded Man
Written By: Peter V. Brett
Narrated By: Peter Bradbury
Publisher: Recorded Books
Date: December 2009
Duration: 18 hours 16 minutes
10/19/19 ChristianAudio.com October Membership Free book
Becoming Dallas Willard
The Formation of a Philosopher, Teacher, and Christ Follower
Author Gary W. Moon
Narrator Joe Geoffrey
I added 28 free Kindle title to my Kindle library. Titles found linked through Bookbub, Bookfun, Ereader News Today, Free Par-tay, Ignite Your Book, Inspired Reads, Pixel of Ink or Kindle ebooks.