I am linking with Sunday Post at
Caffeinated Book Reviewer.
What Are You Reading? is where we gather to share what we have read this past week and what we plan to read this week. It is a great way to network with other bloggers, see some wonderful blogs, and put new titles on your reading list.
I mentioned last week that I was boxing items for yard sale. Things are moving around in my life. I am looking at downsizing my home sometime within the next year. To do so I have to clear out not just the past 17 years of collections but boxes in the attic that haven't been opened since we moved to this house! Bit by bit I am boxing things that I know can go. I can eliminate various clothing, videos, CDs and cassettes, and some books and other items that I know my children don't need to review. Then there are other family items I need to wait to allow them to review. And of course, it is hard to get rid of all my book collections. I suspect we will list some of those for sale at some outlet.



I was glad to see that one of our dogwood trees has survived the hurricane and the freeze.

It is still very scraggly.

None of our azaleas survived. The touch of color in the background is across the street.

My continuing prayers include prayers for more unity in all nations and a calmer social atmosphere. We have opened new prayer lists to include the youth revivals going on and for the young generations that will lead in the future. I'm also praying for those in California with flooding.

Oh - checking the temps for the coming week we will have nights in the 30s again. I'm glad I didn't pack all the winter night clothes away. High during the days will be 78.

I finished three audios this past week and posted three reviews with my memes.

Only 14 blogs last week.
Shout out this week to JOY'S BOOK BLOG. "A Librarian writes about books." Joy has links to travels that are interesting in addition to her wide range of books.

Audiobooks.com is still sharing some free listens for children.
NG2022: #NetGalley Audio Book Review: The Last Saxon King by Andrew Varga; Genre: Adventure, Teen and YA, Time Travel; My Rating: 4.0 of 5.0 Overall; Story 4.0; Narration 4.0.

ATBR: Audible Book Review: Kingdoms of Sorrow, Catalyst, Book 2 by JK Franks; Genre: Adventure, Genetic Engineering, Post-Apocalyptic; My Rating: 4.25 of 5.0 Overall; Story 4.25; Narration 4.25.

Finished Reading:
1. NetGalley Audio Smartphone (2023NGA)
Murder at an Irish Castle (Irish Castle Mystery #1)
by Ellie Brannigan
Narrated by: Traci Odom
Series: Irish Castle Mystery, Book 1
Length: 9 hrs and 17 mins
I really enjoyed this and hope to continue in the series.
Source: NetGalley 2023.
Click on book title for full description.
2. Audible Smartphone (ATBR)
Six Crimson Cranes
Six Crimson Cranes, Book 1
By: Elizabeth Lim
Narrated by: Emily Woo Zeller
Length: 12 hrs and 54 mins
This is a wonderful fantasy. I have to get book two.
Source: 6/17/2022 May Audible Credit.
Click on book title for full description.
3. Audible Smartphone (ATBR)
Terminus
Lee Harden, Book 6
By: D.J. Molles
Narrated by: Christian Rummel
Length: 13 hrs and 8 mins
I thought this would run into next week but I have an hour to go so I expect to finish it tonight.
I have enjoyed this series and will need to find a good replacement.
Source: 6/17/2022 May Audible Credits.
Publisher's Summary
The only way out is through.
Greeley, Colorado lies before him. Griffin's army presses at his back.
Lee Harden is out of options, and out of time.
Inside the city, Sam Ryder is trapped behind enemy lines, and Acting President Briggs still maintains his stranglehold on the country - and Lee's destiny.
Choices. We are made by choices. And they make us. Choices are being made by every individual swept up in this conflict. Abby - Sam - Abe - Brinly - Angela - all of them making choices, with irreversible consequences.
And all of those consequences fall on Lee.
As Lee fights to adapt and maintain control amid the chaos of a city under siege, all of those choices will reach their terminus in this explosive conclusion to the Lee Harden series.
©2021 D.J. Molles (P)2021 Audible, Inc.
Currently Reading:

1. NetGalley Audio Smartphone (2022NGA)
Good Dog, Bad Cop
by David Rosenfelt
The K Team #4
Length: 6 hrs and 3 mins
I enjoy this series so I look forward to the cold case mystery.
Source: 2023 NetGalley.
For the K Team, playing "good dog," "bad cop" is all fun and games...until there's a body on the scene, in the next K Team Novel by bestselling author David Rosenfelt.
The K Team enjoys investigating cold cases for the Paterson Police Department. Corey Douglas, his K-9 partner Simon Garfunkel, Laurie Collins, and Marcus Clark even get to choose which cases they'd like to pursue. When Corey sees the latest list of possibilities, there's no question which one to look into next.
Corey's former mentor, Jimmy Dietrich, had his whole identity wrapped up in being a cop. When Jimmy retired three years ago, his marriage quickly deteriorated and he tried–and failed—to get back on the force. Jimmy was left to try to adjust to life as a civilian.
Not long after, two bodies were pulled from the Passaic River. A local woman, Susan Avery, and Jimmy Dietrich. With no true evidence available, the deaths went unsolved and the case declared cold. This didn't stop the whispers: an affair gone wrong... a murder-suicide committed by Jimmy.
Corey never believed it. With this case, the K Team has the opportunity to find the real murderer, and clear Jimmy's name. Bestselling author David Rosenfelt returns in Good Dog, Bad Cop, where there's little to go on, but that won't stop Paterson, New Jersey's favorite private investigators from sniffing out the truth.
2. Audible Smartphone (ATBR)
Junkyard Pirate
By: Jamie McFarlane
Narrated by: Mikael Naramore
Series: Junkyard Pirate, Book 1 (4 books)
Length: 10 hrs
This sounds like a good sci fi... and it is a "J" title.
Source: July 2021 Audible $5.00 Sale (Regular Price: $19.95).
Publisher's Summary
Knocking at death's door. Bargaining for a second chance. Seems like a heck of a way to find out about an alien invasion....
Vietnam vet Albert Jenkins is battling a bulging waistline and a passion for drink. So when a towering pile of scrap rocket parts falls and crushes the stubborn curmudgeon, he thinks it's finally the end. But just as he's about to take one final breath, a snarky alien parasite offers him a deal: His life in return for sharing his body.
With a little coaxing from his new pop-culture-loving inner resident, AJ's broken carcass improves so much that even an old flame is impressed. But his bright outlook fizzles when he discovers he's at ground zero of a galactic conspiracy to strip Earth of precious resources humans don't even know exist.
Can the unlikely partners join forces and use AJ's rusty military skills to raise the alarm? Or, will the alien invaders put him down once and for all?
Junkyard Pirate is the first book in an imaginative space opera series. If you like grizzled soldiers, clever twists and turns, and intergalactic tactical pairings, then you'll love Jamie McFarlane's fast-paced alien adventure.
Buy Junkyard Pirate to boot the invaders back to where they came from today!
©2019 Fickle Dragon Publishing LLC (P)2019 Fickle Dragon Publishing LLC
I am pretty sure I will get to a third book but I haven't chosen yet.
March 12, 2023
- I am enjoying this new plan on YouVersion. I totally enjoy watching the devotion videos so I am doing another BibleProject plan:
The Full Story - "From the beginning to the Amen"
. I have never done a Chronological reading before.
I finished the16 day plan:
Christ as Servant: A Study in Mark.
I am 3 days in a 15 day plan: Preparing Your Heart for Easter.

I finished three audio titles and reviewed three so am back to three reviews due, which is where I like to be so I can complete them in a week.

NETGALLEY STATUS--
I am listening to another NetGalley audio so that leaves three audios on my shelf.
I still have the two old ebook titles.
I have one author review in my queue that I need to start reading on my computer.
(Plus a few that I received from Facebook links and newsletter sign-ups, not specific review requests.)
Still many titles through InstaFreebie and many new author requests I haven't replied to.
Welcome to Mailbox Monday.
Mailbox Monday is a gathering place for readers to share the books that came into their house last week and explore great book blogs. This Meme started with Marcia at A Girl and Her Books (fka The Printed Page) and after a tour of hosts has returned to its permanent home at Mailbox Monday. Thanks to the ladies sharing hosting duties: Serena of Savvy Verse & Wit, me, and newest to the team, Emma at Words and Peace. Warning: Mailbox Monday can lead to envy, toppling TBR piles and humongous wish lists.

No new review books last week
I selected my free Audiobooks.com VIP title.
I picked 3 free Audible Plus Catalog audio books. I'll need to pick two Audible credits this week.
No free kindle titles last week.
Are your mailbox and TBR piles blooming?



NONE

Won


NONE

Purchased


NONE



Free



3/7/2023 March Audiobooks.com VIP pick.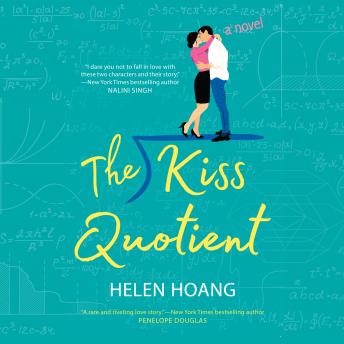 The Kiss Quotient
Written by: Helen Hoang
Narrated by: Carly Robins


Duration: 9 hours 37 minutes

I've eyed this as it looks cute.




3/5-3/10/2023 Three Audible Plus Titles:


Sir Gawain and the Green Knight
By: Simon Armitage
Narrated by: Bill Wallis


Length: 5 hrs and 43 mins

This is an old classic.. with a color and an occupation.

19 Souls
Sin City Investigations, Book 1
By: J.D. Allen
Narrated by: A.T. Chandler
Series: Sin City Investigations, Book 1


Length: 9 hrs and 8 mins

This one fits my "numbers" challenge.


The Silent Corner
A Novel of Suspense
By: Dean Koontz
Narrated by: Elisabeth Rodgers
Series: Jane Hawk, Book 1


Length: 14 hrs and 26 mins

I read the prequel and like the main character. I was glad to have the chance to add this at no cost.




No new titles added to Kindle library. Free titles often found at Bookbub, Book Adrenaline, Ereader News Today, Inspired Reads, or Kindle ebooks.