I am linking with Sunday Post at
Caffeinated Book Reviewer.
What Are You Reading? is where we gather to share what we have read this past week and what we plan to read this week. It is a great way to network with other bloggers, see some wonderful blogs, and put new titles on your reading list.
My stress leveled a bit better last week. I anticipate some tenseness this week as I push on work before going to visit in Illinois.

Staff is excited that we should be moving back to our office in September. They are checking on furniture we need to pull from storage, buy from the current landlord, or buy new. Plus they are working on decorations.

Heather has stayed here since Friday night and expects to be here most of this week so my granddaughter can attend Vacation Bible School. Heather helped get the RV running to see what it needs.

Heather and her beau also went to inspect our second house which has been used by a 'family' member for four years. He was supposed to be making repairs in lieu of paying rent (the deal made with my husband). The condition of the property is alarming. I was disgusted and disappointed, as well as angry. Part of me is glad my husband didn't have to see it. We'll be calling in an exterminator (spiders and wasps) before I can even send a cleaning crew. Then I'll have to pay for repairs before I can list the property for sale.

We cooked asparagus Friday night to enjoy with more smokies in a blanket. The asparagus was sauteed with lemon juice and we added mozzarella cheese.
I haven't tried any kindle titles lately but keep busy with my audios. I finished three audios. I posted two reviews, and my usual memes.

I
visited 17 blogs last week.

A Shout Out today to
SARA'S READING NOOK
. Sara loves to read while cuddling with her cat. And she has some interesting events like Sprint Reading. Check it out.
Audible offerings for free children's titles ended June 30, 2021.
Audiobooks.com is still sharing some free listens for children.
These were last week's posts:
Finished Reading:
1. Audible Smartphone(AT2022)
Christmas Every Day
By: Beth Moran
Narrated by: Helen Keeley
Length: 10 hrs and 27 mins
I enjoyed this sweet, light romance.
Source: October 2021 Audible Plus Catalog. (The availability to listen expires 7/27/2022.)
Click on book title for full description.
2. Audible Smartphone (ATBR)
Forget Nothing
By: Jason Anspach, Michelle C. Meyers
Narrated by: Khristine Hvam
Length: 4 hrs and 46 mins
This was a good quick, full of action, listen.
Source: 6/20/2020 a free Audible title.
Click on book title for full description.
3. Audible Smartphone (ATBR)
After It Happened
Publisher's Pack 3
By: Devon C. Ford
Narrated by: R.C. Bray
Length: 13 hrs and 28 mins
This is a good Post-Apocalyptic with struggles, defeats and victories.
Source: June 2021 Audible Credit.
Click on book title for full description.
Currently Reading:

1. Audible Smartphone (ATBR)
Sidekick
Raptors, Book 1
By: Jaime Castle, C.J. Valin
Narrated by: Jack Meloche
Series: Raptors, Book 1
Length: 6 hrs and 56 mins
I was juggling other titles and decided to go with something short and light.
Source: 6/10/2021 3 books in the series Free from Audible Plus Catalog.
Publisher's Summary
Winner of the 2021 Best Indie Book Award for Young Adult Fiction.
My name is Sawyer William Vincent - I know, it sounds like three first names - but most people know me as the Red Raptor.
Well, technically no one knows I'm the Red Raptor, he's just a bit more popular.
Wow. Enough about my name. Let me start over. I'm a superhero - the legendary Black Harrier's partner. Not sidekick. I don't care if I'm still in high school. We work together to bring down the city's most dangerous villains.
When the Black Harrier gets a mysterious note, then goes missing in New York City, things are pretty much left up to me. But don't worry...I've got this. Piece of cake.
If you like Tim Drake as Robin or ever wondered what Peter Parker would be like if he lived in Gotham, Rap-tors is right up your alley.
From number one Audible best seller Jaime Castle and CJ Valin comes a new superhero universe perfect for fans of both DC and Marvel.
Actually, it's for fans of anything superhero-related. You're gonna like it. Promise.
©2021 Aethon Books (P)2021 Audible, Inc.
2. Chirp Smartphone (ATBR)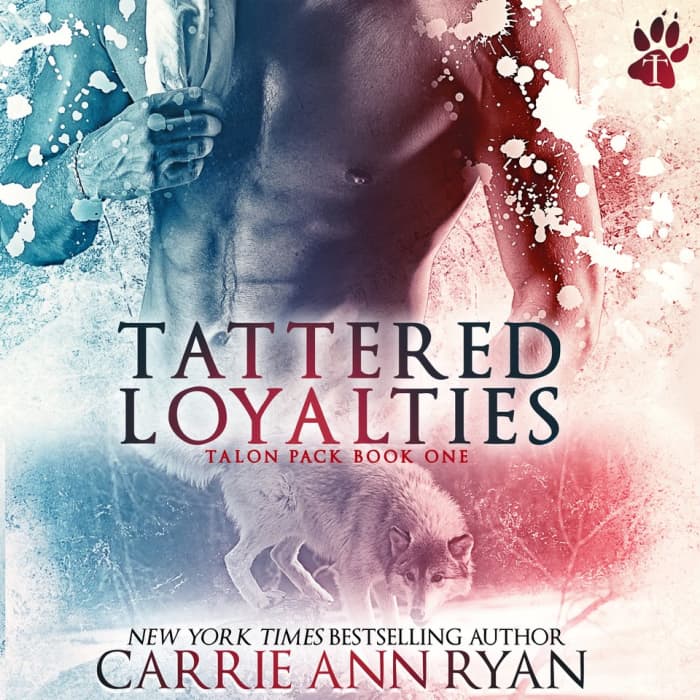 Tattered Loyalties
Written by Carrie Ann Ryan
Narrated by Gregory Salinas
Run Time 7h 13min
I was really feeling like a wolf/shifter story so started this one.
Source: January 2021 Chirp Purchase $0.99.
Publisher Description
When the great war between the Redwoods and the Centrals occurred three decades ago, the Talon Pack risked their lives for the side of good. After tragedy struck, Gideon Brentwood became the Alpha of the Talons. But the Pack's stability is threatened, and he's forced to take a mate—only the one fate puts in his path is the woman he shouldn't want.
Though the daughter of the Redwood Pack's Beta, Brie Jamenson has known peace for most of her life. When she finds the man who could be her mate, she's shocked to discover Gideon is the Alpha wolf of the Talon Pack. As a submissive, her strength lies in her heart, not her claws. But if her new Pack disagrees or disapproves, the consequences could be fatal.
As the worlds Brie and Gideon have always known begin to shift, they must face their challenges together in order to help their Pack and seal their bond. But when the Pack is threatened from the inside, Gideon doesn't know who he can trust and Brie's life could be forfeit in the crossfire. It will take the strength of an Alpha and the courage of his mate to realize where true loyalties lie.
3. Audible Smartphone (ATBR)
The Dead Cat Bounce
By: Sarah Graves
Narrated by: Lindsay Ellison
Series: Home Repair is Homicide, Book 1
Length: 10 hrs and 59 mins
I had some trouble picking the next read but since I am having to deal with home repairs I chose this book. (Hopefully there will be no homicides with my repair issues.)
Source: 11/6/2021 Audible Plus Catalog
Publisher's Summary
Since she bought her rambling fixer-upper of a house, Jacobia Tiptree has gotten used to finding things broken. But her latest problem isn't so easily repaired. Along with the rotting floor joists and sagging support beams, there's the little matter of the dead man in Jake's storeroom, an ice pick planted firmly in his cranium. Jake's unknown guest turns out to be local boy turned billionaire Threnody McIlwaine. When Jake's best friend, quiet and dependable Ellie White, confesses to the murder, cops and journalists swarm into the snowbound Eastport. Jake smells a cover-up, and begins poking into past history between McIlwaine and Ellie's family. But someone doesn't like nosy neighbors...and Jake's rustic refuge may become her final resting place.
©1997 Sarah Graves (P)2009 BBC Audio
July 24, 2022 - I am on track and continue to enjoy the informative videos in The Bible Reading Plan is:
BibleProject | One Story that Leads to Jesus
. I am enjoying keeping up with my reading each day.
No new study this week.
I completed three books and have three reviews to write and post this week.
NETGALLEY STATUS-- My NG shelf is back to the three old ebook titles. I will probably end up letting A Place Called Armageddon go as DNF.
I don't have any author reviews in my queue right now.
(Plus a few that I received from Facebook links and newsletter sign-ups, not specific review requests.)
Still many titles through InstaFreebie and many new author requests I haven't replied to.


Welcome to Mailbox Monday.
Mailbox Monday is a gathering place for readers to share the books that came into their house last week and explore great book blogs. This Meme started with Marcia at A Girl and Her Books (fka The Printed Page) and after a tour of hosts has returned to its
permanent home
at
Mailbox Monday
. Thanks to the ladies sharing hosting duties: Serena of
Savvy Verse & Wit
, me and new to the team, Velvet at
vvb32reads
.
Warning: Mailbox Monday can lead to envy, toppling TBR piles and humongous wish lists.

No new review or NetGalley titles this week.
I realized I didn't list two audibobooks.com titles from the end of June and I picked my July VIP title.
No free Kindle titles this week.
Are your mailbox and TBR piles blooming?
NONE
Won

NONE
Purchased

I forgot to list these at the end of June.
June 2022 Audiobooks.com Two for One Credit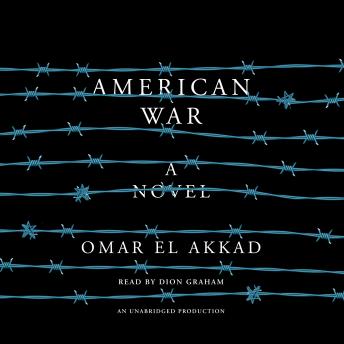 American War: A novel
Author Omar El Akkad
Narrator: Dion Graham
Duration: 12 h 23 min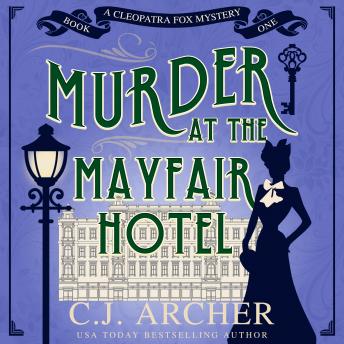 Murder at the Mayfair Hotel: Cleopatra Fox Mysteries Book 1
Author C.J. Archer
Narrator: Marian Hussey
Duration: 8 h 22 min
July 23, 2022 Audiobooks.com VIP Pick.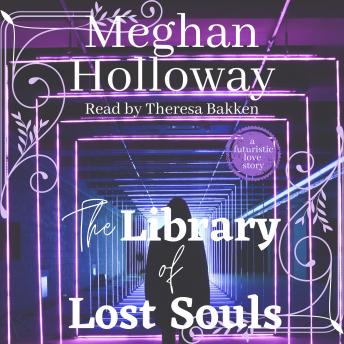 The Library of Lost Souls
Author Meghan Holloway
Narrator: Theresa Bakken


Duration: 4 h 5 min

No title added to Kindle library. Free titles often found at Bookbub, Bookfun, Book Adrenaline, Ereader News Today, Inspired Reads, Pixel of Ink or Kindle ebooks.