Welcome to Sharing Beyond Books.
Thanks to everyone who commented on the last question.
Last post SBB#438 Elizabeth asked:
Do you check out eBooks or eAudiobooks from your local library? Does your library offer streaming videos or streaming/downloadable music that you check out??
All ten of us who answered that we do not use the library and only one or two of us checked to see if they had ebooks.
Miki
said it is not available from her local library and
Alina
says her local library doesn't have books she reads. Thanks for sharing!
For US participants: I need to update and refill the books available to US winners. I have used "Love" and "Christmas" titles as well as ARC titles. Since the supply is lower, I have author collections I could choose from, mostly romance - historical, suspense and some contemporary.
What genres/books/authors would you like me to include?
The Winner from
SBB#438
comments is
#8 LIFE'S SIMPLE PLEASURE
who can make a GC choice if international or book choice from the Updated (
**Finally!
) ARC/Review titles or (recently updated) Love and Christmas titles -
all linked near the end of the post. -- [9-18-2021 I have added a new box and crossed off books no longer available through August 2021.]


Please let me know your choice by completing the
WINNER FORM.
(One Question.)
BN100 asks: Have you found any new products last year that you like? If so, what are they??
We found a couple of products we liked last year. A grater that stores easily, works great and fixes to the counter (from HSN) and I got hubby a set of spurdle utensils that he likes a lot. Our son set us up with google wif-fi extenders that work well in the house. I can't think of any others right now.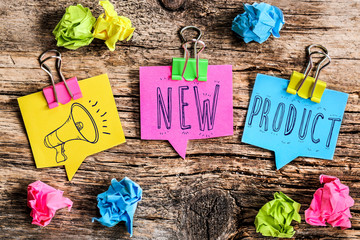 Image found at Adobe Stock Images.
Thanks to those who are sending in Questions.
DON'T BE SHY!
Surely everyone has a Q or two you'd like to ask. Input suggestions in this
Suggested Question Form
. At the end of each month, I draw from the suggestions I used during the month and that person will get a 1/2 book choice or $2.50 towards GC. I thank everyone for submitting questions.
Thanks for sending in questions! The supply of questions is dwindling so share some if you think of any -- even if they are duplicates I'll weed through or try to modify them.
Your turn to share.
BN100 asks: Have you found any new products last year that you like? If so, what are they??

SBB Comment Winners can choose a selection from the Updated ARC and Other books, including the "Love" and Christmas titles all in one post.
SBB Rules:
a) Must be a follower.
b) Share a comment on the question above.
Open internationally and an international winner may get a smaller book or a $5.00 GC if I decide the mailing is too much.
I will pick a Comment winner from all comments made through Saturday, February 19, 2022, at 5 PM central.